This year, I am working on a community project called 'Re-Wild Wirral' to help raise awareness about sustainable alternatives to buying cheap, fast fashion. I'm encouraging people to love their clothing a little longer by up-cycling it using locally foraged plant dyes and colourful food waste and if you live locally, you're invited to join in!
Do you have an old, white (or pale) cotton T-shirt that's been languishing in the back of your wardrobe? Are you willing to join a multi-coloured group of other volunteers for a photo shoot on Sunday 22nd April 2018? If so, would you like me to re-dye and pattern your T-shirt using the botanical colours our ancestors used and shibori tie-dye patterns, for free?
This project is a form of creative activism running in collaboration with the international 'Fashion Revolution' event this April. This organisation campaigns for a safer, cleaner fashion industry.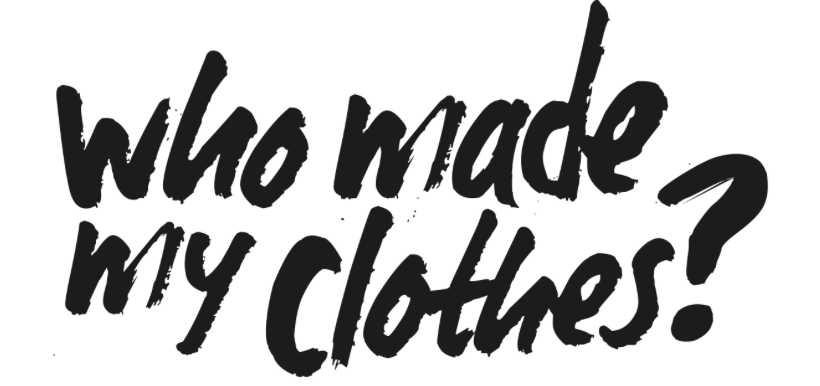 (Images © Fashion Revolution www.fashionrevolution.org)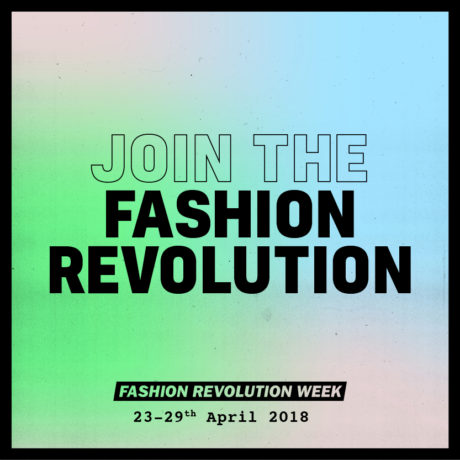 Currently the U.K. throws £12.5bn worth of clothing away each year and the fashion and textile industry continues to be the second biggest polluter, with one of the worst human rights records on the planet. Together we can create a beautiful example of community resourcefulness that makes an eye-catching statement about ethical consumerism.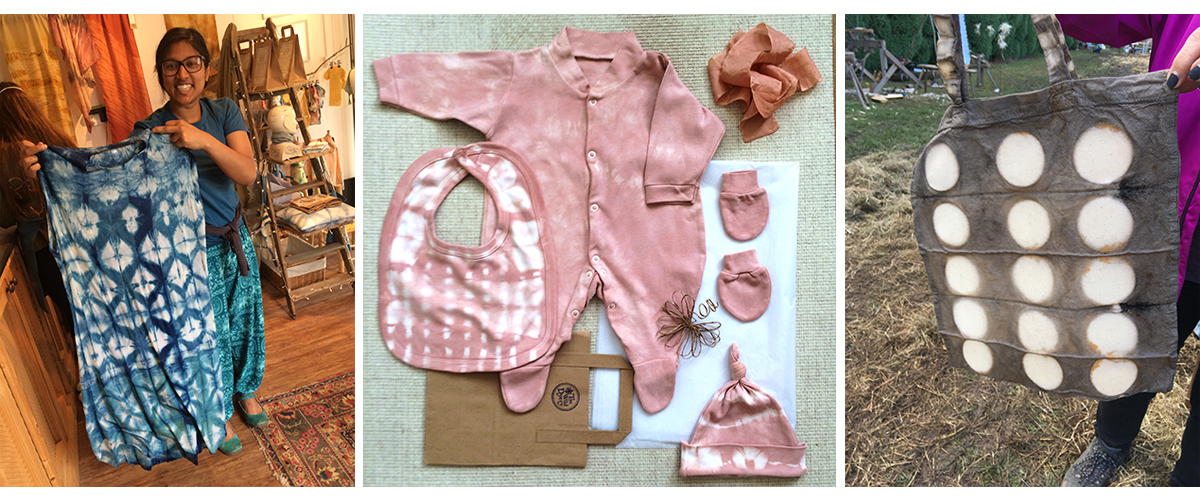 I already have local farmers, chefs, foragers, tree wardens and allotment holders donating dye materials but if you also have access to plant dyes and would like to donate these too, you'd be very welcome. As it's early in the year and plants are not in leaf yet, examples of what I'll be using include onion skins, alder cones, pomegranate skins, wind fallen walnut hulls etc. along with a selection of heritage dyes that were used for thousands of years prior to the Industrial Revolution when synthetic dyes were introduced.
I can only accept a small number of volunteers, as each of you will have your T-shirt hand patterned then botanically dyed by me personally. If I receive more applications than I can work with, those who are not accepted will be welcome to join me at one of my forthcoming workshops e.g. 'bring + dye' at Make Liverpool on 25th April, 'shibori patterns with heritage dyes' in Hoylake on 12th May or my 'soul clothing' weekend retreat to Snowdonia on 1st June where you'll be able to try this heritage craft for yourself.

To Apply
If you'd like to have one of your old, white T shirts up-cycled and help re-wild Wirral, please email the following information to Justine@NaturalFabricDyeing.com to apply by THIS SATURDAY 31st March 2018:-
Your name
A photo of you wearing your old T shirt
Why you'd like to take part
By submitting the above application you are agreeing to the following terms and conditions:-
By applying to take part, you agree that you are donating your old, unwanted T-shirt to The Wild Dyery. If you like the re-dye, we give it back and you keep it but in the unlikely event that damage is caused during the process, you agree to waiver any claim against The Wild Dyery or Justine Aldersey-Williams and have the option to donate it to us for future projects
You agree to give full creative freedom over colour and pattern choice and accept that you are taking pot-luck with the result!
You agree to post or deliver an old, white, natural fabric* (e.g. cotton, silk, linen, wool etc.) T-shirt by Sat 7th April (address will be given if you are selected) including your name and contact details
You agree to hot wash and dry your T-shirt without fabric conditioner or washing brighteners beforehand (simmering in washing up liquid for 2 hours before rinsing is ideal, otherwise a hot machine wash using an eco powder/liquid is fine)
You agree to attend a photo shoot on Sunday 22nd April 2018 (at a venue to be confirmed on the Wirral) where you will be photographed for local and national press wearing your newly up-cycled top
* no synthetic fabrics e.g. polyester

To summarise, I'm asking you to lend me a T-shirt, allow me to pattern and dye it for free and then have your picture taken wearing it for local/national press.
DEADLINES
Applications: to be received by midnight Saturday 31st March 2018 via email to Justine@NaturalFabricDyeing.com
Selection: you will be notified on Monday 2nd April by email if you've been selected
Delivering your T-shirt: if selected, the delivery address will be supplied via email and you will need to deliver your T-shirt by Saturday 7th April 2018
Photo Shoot: at venue on the Wirral to be confirmed on Sunday 22nd April 2018 (please allow 1-2 hours in the early afternoon)
* all dates are provisional and subject to change