Get INSTANT ACCESS NOW for £245or £195 when you donate any amount to TreeSisters here
This exciting, online home-study course teaches you how to eco print foraged leaves and flowers on to fabric. Eco printing is a wonderful technique that records the unique signature of foliage on cloth, creating a lasting record of a time and place.
You'll discover the secrets to long lasting results, play with numerous bundling techniques and create zero-waste garments using your samples.
You'll learn more about the fascinating history and ancient heritage of the craft you're preserving while considering the ecological benefits.
Delivered via video and written tutorials that you can instantly download and keep forever, this course is packed full of content to help you feel qualified, confident and inspired to begin eco printing.
discover key equipment and tricks of the trade
learn how to safely identify and forage appropriate plants
create beautiful fabric and paper samples
use iron and dye blankets
create discharged and multi-coloured prints
try 6 different fabric bundling techniques 
get clear prints WITHOUT plastic!
discover how to grow your own dyes
make zero-waste garments from your samples
If you've been wanting to slow down and immerse yourself in this earth-loving craft, this course also offers simple yoga, breathing and meditation techniques to help you tune in to the healing rhythm of nature.
You'll have the opportunity to:-
20+ hours of video and written tuition all available to download and keep forever (equivalent to a 3 day workshop)
fun practical projects that build lifelong skills
consider historical and ecological contexts
gain 1 year's access to the classroom
membership to our natural dye forum with over 10K members
certificate of achievement upon completion of practical projects
taught by a qualified textiles teacher
"Thank you Justine. I have no hesitation in recommending this course to anyone thinking of taking up ecoprinting. It has been amazing, enlightening and oh so much fun!" (Course Graduate)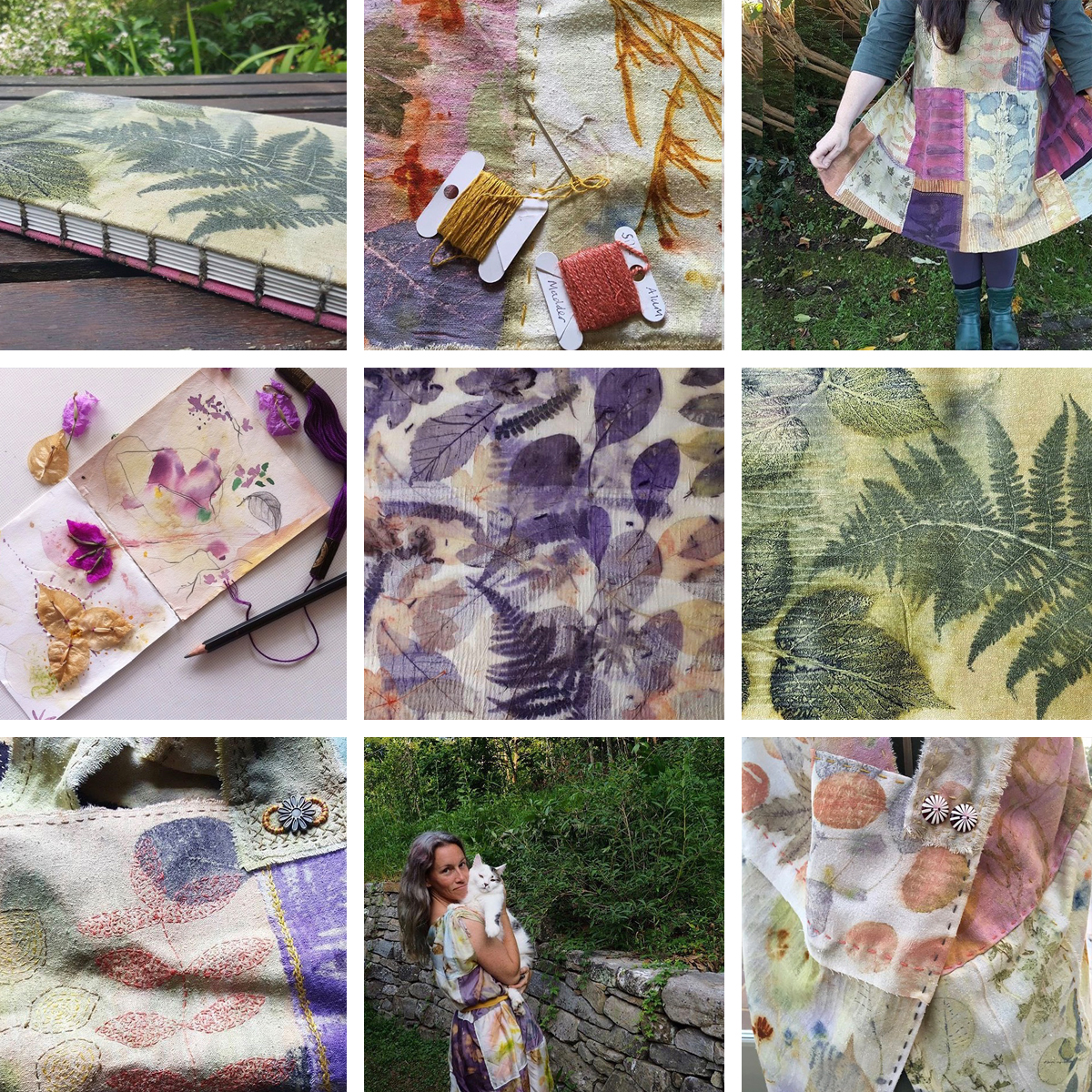 (Work above and below shown with kind permission of past students, Alex Lowman, Maria Muscarella, Judy Lemezis, Joaquina Novieta Tourisia, Alison Roberts, Tatiana Sarasa, Jo Smith, Bunchy Casey, Sue Green and Sue Walsh.)
"This was an amazing course, the content was far greater than I could have anticipated. Every part of this course was exciting, informative and it was put together in a way where every aspect of the learning slotted into a holistic whole." (Course Graduate)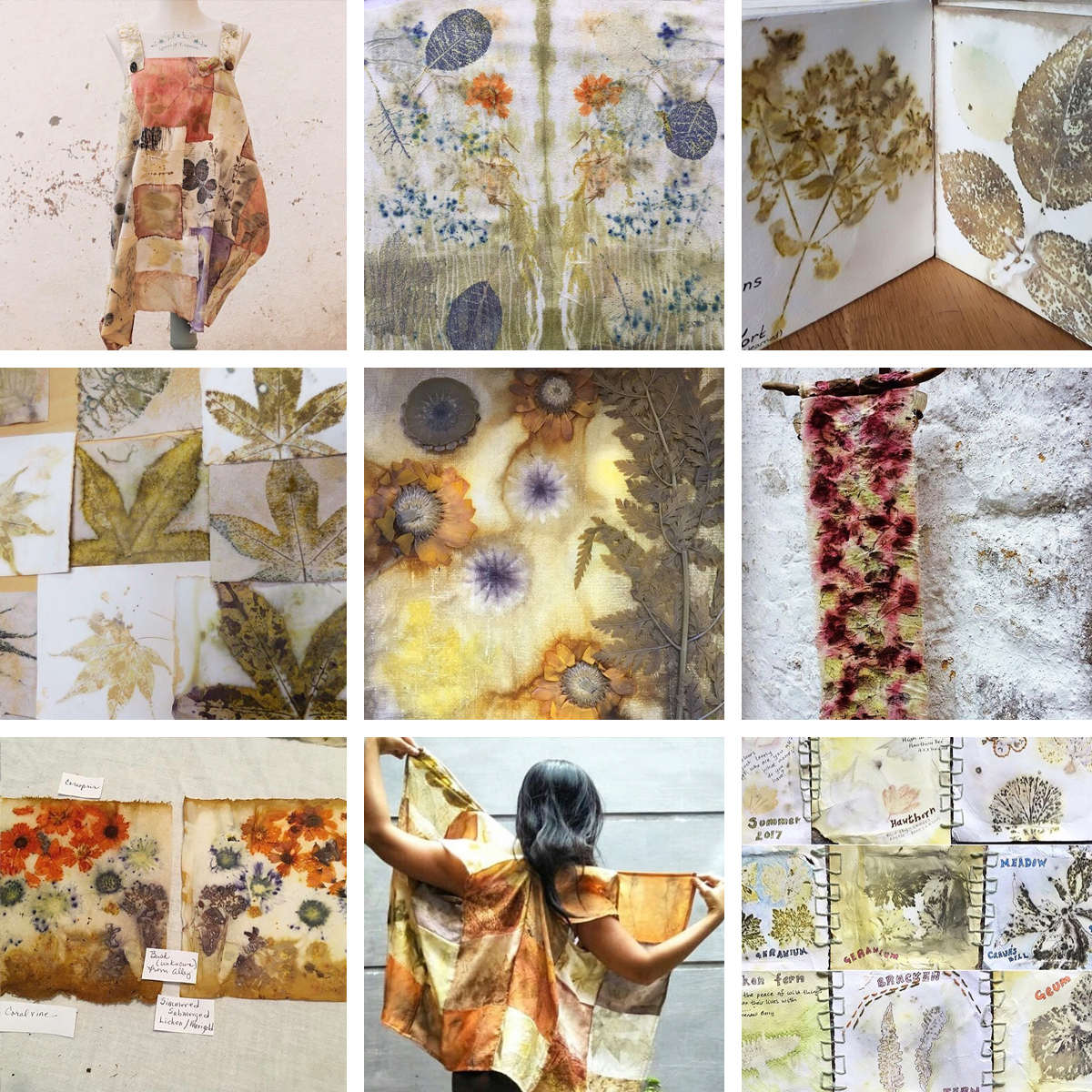 "Justine presents her material very clearly but also with a passion for the craft. Her holistic point of view is extremely refreshing and opens up many doors that a purely technical class would not. I have felt inspired by this class and am just beginning to explore all the new directions this has taken Eco Printing for me. I would highly recommend Justine as a teacher and hope to work with her again in the future." (Course Graduate)

Save £££ when you study all three courses in succession...