Welcome to The Wild Dyery
The Wild Dyery is the studio of textile designer and teacher, Justine Aldersey-Williams. Justine specialises in natural fabric dyeing. She colours, prints and patterns textiles using plant dyes instead of petrochemicals and is on a mission to help preserve this heritage craft (and the planet) for future generations. Justine has combined her skills as a qualified teacher, designer and web developer to create an online training in natural fabric dyeing for people who'd like to "be the change" they wish to see in the world whilst having fun with wild colour. She also teaches live workshops from her studio on the Wirral peninsula, near Liverpool.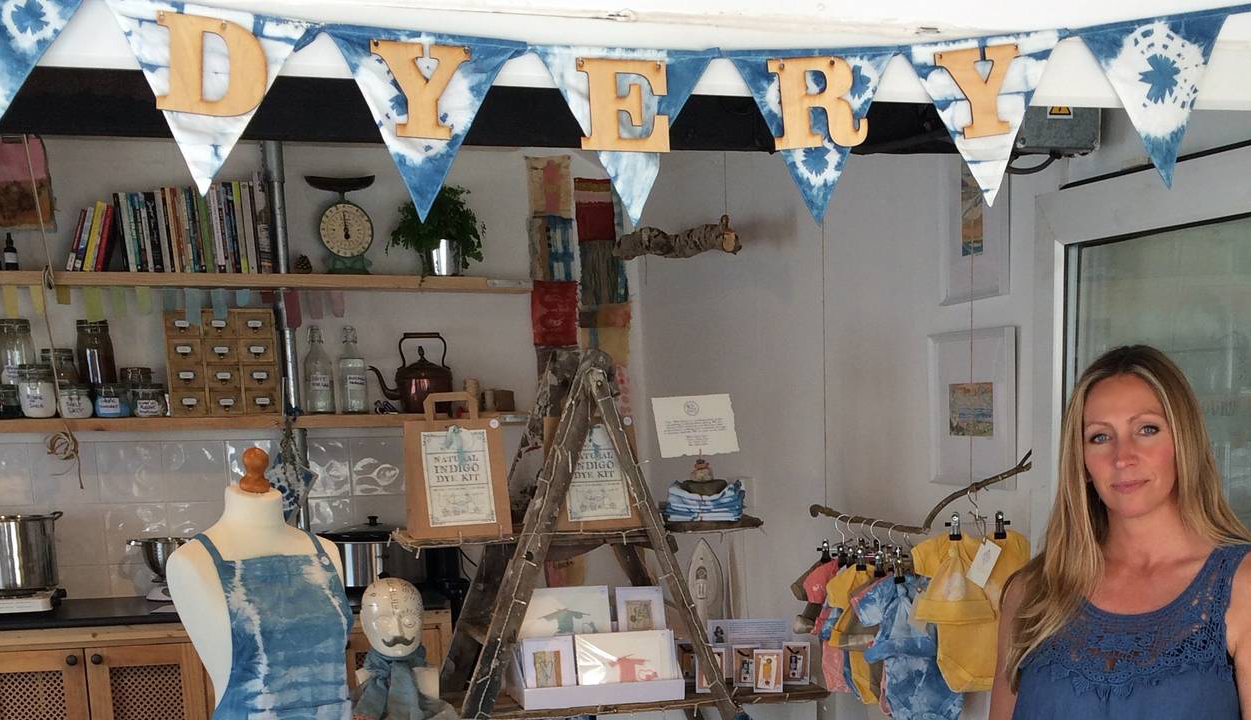 Core Skills in Natural Fabric Dyeing
Delivered via video and written tutorials that you can instantly download and keep forever, this course is packed full of content to help you feel qualified, confident and inspired to begin colouring your textiles with plants.
20+ hours of video and written tuition all available to download and keep forever (equivalent to a 3 day workshop)
fun practical projects that build lifelong skills
historical and ecological context
1 year's access to the classroom
membership to our natural dye forum with over 10K members
certificate of achievement upon completion of practical projects
taught by a qualified textiles teacher
If you've been wanting to transition your textile work away from petrochemical dyes derived from fossil fuels, by instead creating stunning colours from plants, or even if you'd just like to revive your clothing with natural dyes and patterns, this course can help you fulfil your creative aspirations safely and successfully.
You'll have the opportunity to:-
discover key equipment and tools of the trade
create and use a dye journal
set up your own organic indigo dye vat
try 5 beautiful shibori patterning techniques
create a reference swatch book of 12 colours using the heritage dyes - indigo, madder and weld
modify colours using assists
conduct wash and light fastness tests
discover how to grow your own dyes
create a naturally dyed, shibori patterned scarf using your new skills

This course is for you if...
You LOVE textiles but also love the environment and want to learn how to work creatively in a way that celebrates nature
You're looking for quality tuition from a qualified teacher with over 20 years experience
You'd like to be a part of a global network of natural dyers who can support your learning
You feel passionate about contributing to a more sustainable planet
You're ready to immerse yourself in the ancient skills our ancestors practised for generations before us
You'd like to get outside and experience the PURE MAGIC of releasing the beautiful colours hidden within 'weeds' foraged from your local area
You'd like to re-wild your life and creativity by deepening your connection with nature