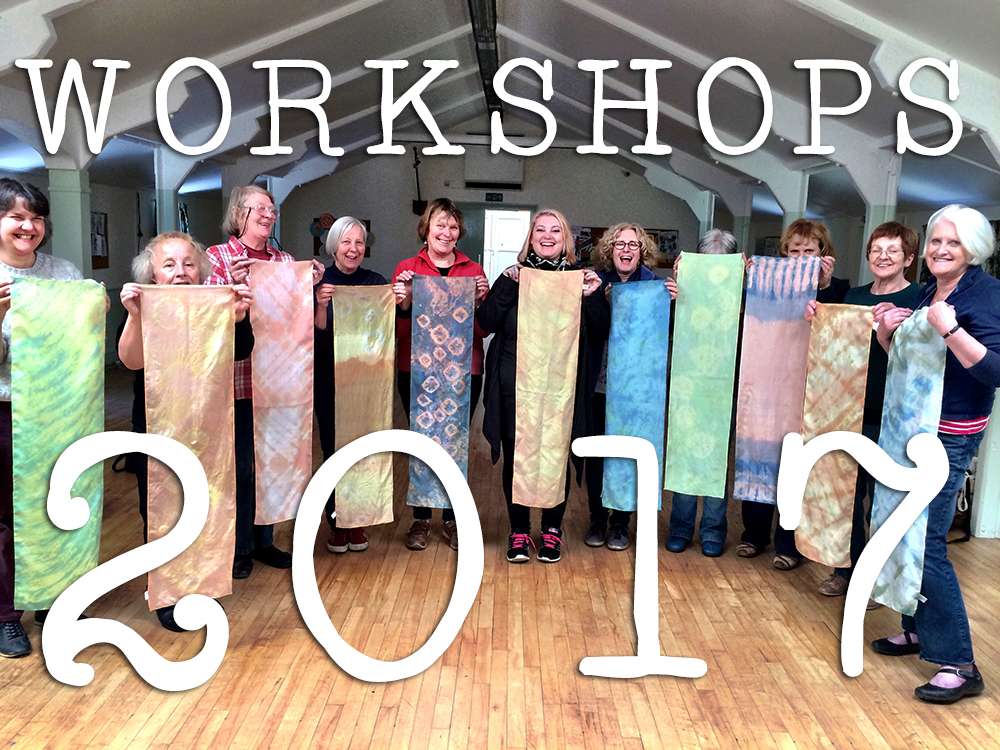 I've just updated The Wild Dyery's EVENTS PAGE with all our live workshops next year. It's very exciting getting everything planned out but the major event, our exciting new online home study course isn't included just yet as it's still under wraps… we'll announce more next week… not long to wait!
In the meantime, visit the events page for first choice on workshops next year. There will be 6 Indigo Socials, 5 Eco-Colour (formerly called Eco-Spectrum) and 3 Eco-Printing workshops plus our amazing Ayurvastra retreat. Places are limited to 14 for full day workshops and 8 for the evening Indigo Socials so there are only a small number of people who will be able to train with us next year and these places will fill up fast.
If you'd like to gift a workshop to a loved one for Christmas, we can prepare a beautiful ticket so you have something to wrap or put in a card. Just CONTACT US to arrange the perfect gift for the crafty creative in your life.