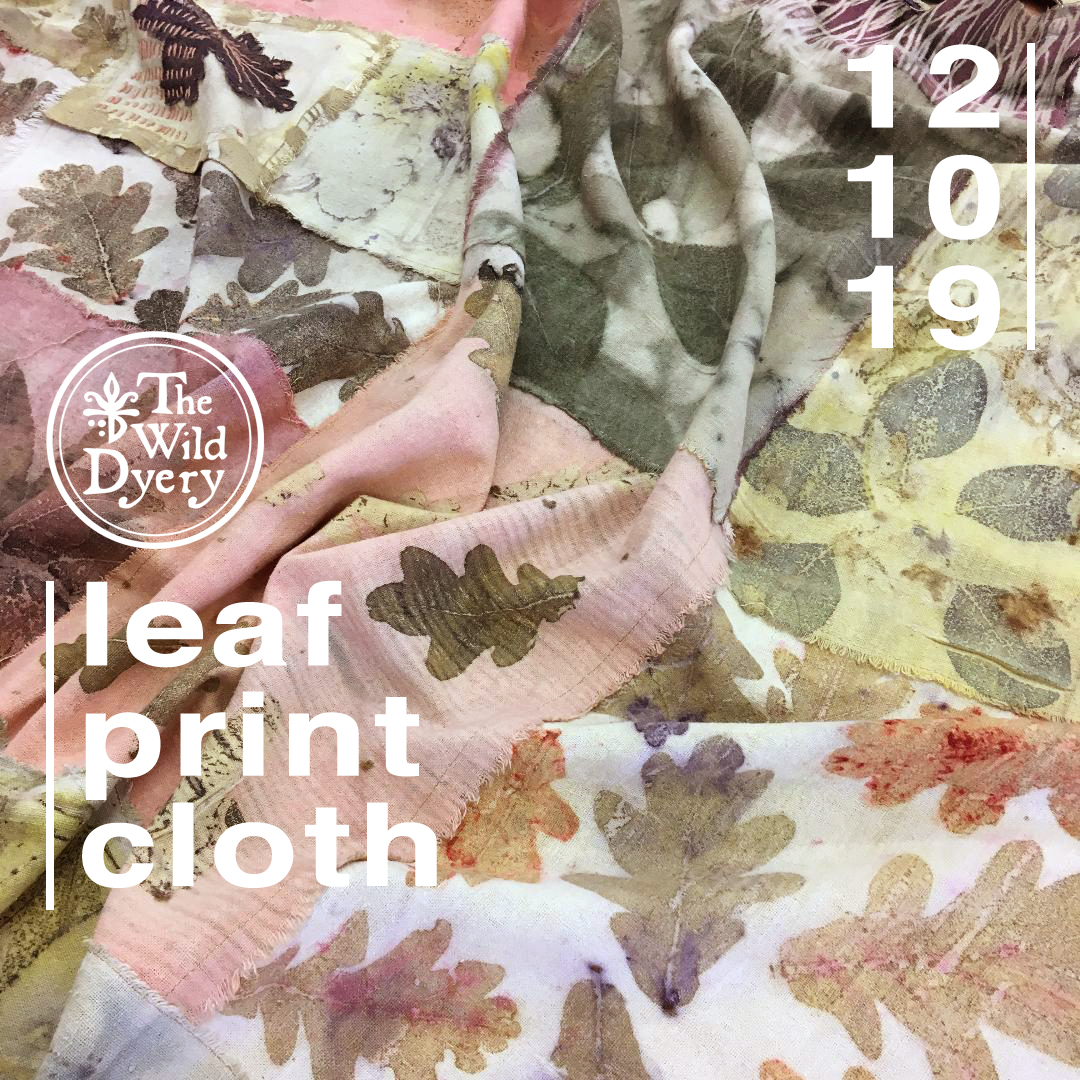 LEAF : PRINT : CLOTH : eco print locally foraged leaves + flowers Sat 12th Oct 2019 10am – 4pm
Adopt the pace of nature as you forage local, seasonal dye plants for the vat along with beautiful shaped and textured foliage to print on to paper and fabric. Eco-printing is a wonderful technique that records the unique signature of a leaf or flower, creating a lasting record of a time and place.
During this one day event you will try a variety of folding and bundling techniques and will use both natural dye and iron blankets on fabric and paper.
After booking and prior to the event, you will be sent a complementary list of plants to consider along with guidelines for foraging.
During the workshop you will make a simple concertina book from your paper samples and will leave with a selection of silk noil fabric samples along with instructions showing you how to stitch them into a memory apron or cushion at home should you wish.
If you have special flowers from a bouquet or your garden that you'd like to include please bring them with you although you are entirely responsible for researching varieties to ensure they are safe to use beforehand.
This workshop will take place at The Wild Dyery studio in Hoylake, on the Wirral peninsula in North West England, 25 minutes by train from Liverpool. Exact address details will be sent following registration. Only 8 places available. Should multiple places be booked online at the same time meaning the event becomes sold out during your purchase, you will be notified within 24 hours and offered a full refund. Once booking is confirmed no refunds or exchanges can be offered.