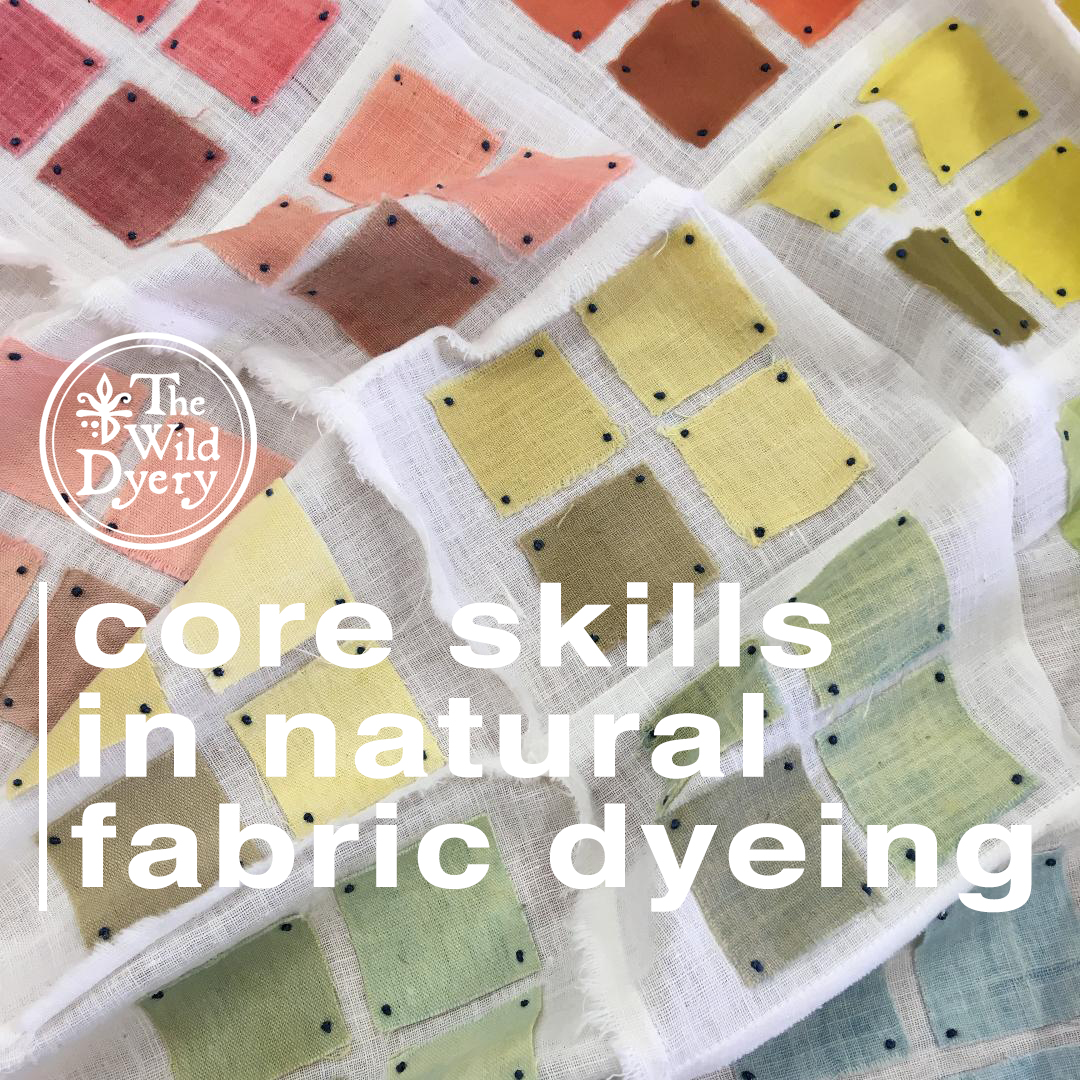 ECO-SPECTRUM: Core Skills in Natural Fabric Dyeing Sat 14th Sept 2019 10am – 4pm
Discover sustainable, environmentally friendly ways to beautifully pattern fabric using ancient techniques and plant dyes. Indigo, Madder and Weld are the oldest European dyes which can create a full spectrum of colours when combined. Shibori is a refined form of tie-dye originating in Japan and used to create intricate patterns. These are created by clamping, tying, stitching, wrapping, folding and binding fabric before dyeing.
In this one day workshop we will explore the fascinating history of natural dyes, from indigo's use as war paint for spiritual protection by the Celts to the influence sustainable materials are having on the fashion industry today. You will be introduced to three traditional plant dyes and will try four Shibori resist techniques.
You will leave with your own rainbow of fabric samples displayed in a folding swatch book, 4 different indigo shibori pattern samples and a patterned and dyed silk scarf.
You will be provided with a comprehensive workshop manual and will have the chance to purchase your own indigo dye kit for use at home.
The £75 fee includes all materials.
Included in the workshop:-
* comprehensive workshop manual
* 6 pre-scoured, pre-mordanted silk samples
* 4 cotton samples
* 1 pre-scoured, pre-mordanted habotai 8 silk scarf
* cartridge paper to make swatch book
* light refreshments
Optional extras available on the day:
* indigo dye kit
This workshop will take place at The Wild Dyery studio in Hoylake, on the Wirral peninsula in North West England, 25 minutes by train from Liverpool. Exact address details will be sent following registration. Only 10 places available. Should multiple places be booked online at the same time meaning the event becomes sold out during your purchase, you will be notified within 24 hours and offered a full refund. Once booking is confirmed no refunds or exchanges can be offered.